Co-curricular Activities
CLUBS AND COMMITTEES
Objective
To identify, lead and coordinate activities on gender equality issues.
Goals
Women empowerment cell works for the elimination of discrimination against women and girls, empowerment of women, and achievement of equality between women and men as partners and beneficiaries of development, human rights, humanitarian action and peace and security. The vital role of women and the need for their full and equal participation and leadership in all areas of sustainable development being reaffirmed.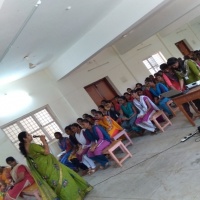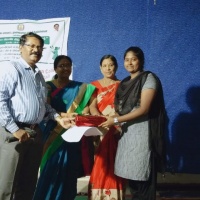 Staff Co-ordinator's
Mrs. P.Rathi Devi- Department of Microbiology& CLT
Mrs.S.Ponmani- Department of Physics& EC
Student Co-ordinator's
| | | |
| --- | --- | --- |
| A.Mahalakshmi | III – B.Com(CA) | Secretary |
| S.Malarvizhi | III – BSc Micro | Joint Secretary |
| R.K.Sandhiya | III – B.Com(CA) | Joint secretary |
| G.Kanimozhi | I – BSc Physics | Joint Secretary |
Objectives
Developing the students to meet the Industries recruitment process

To motivate students to develop Technical knowledge and soft skills in terms of career planning, goal setting

To motivate students aspire for higher studies and guiding them to take competitive exams.

Aiming to Place the maximum number of students through campus & off-campus interviews conducted by the top companies.
Objectives
Skill development initiatives will help the students to enhance their inert potential.
The main goal is to create opportunities, space and scope for the development of the talents of the Indian youth and to develop more of those sectors which have already been put under skill development for the last so many years and also to identify new sectors for skill development.
Staff Co-ordinator's
Dr.A.S.Enigochitra- Department of Physics & EC
Ms.K.Ushanandhini – Department of English
Student Co-ordinator's
Muthurukmani- II B.Sc Physics
V.Ramya- III B.Sc Physics

Objective
The Research cell is established to promote research activities. The cell create zeal among the students towards research and innovation and also informs students about intercollegiate research opportunities and encouraging students to publish original work in leading journals and presenting at conferences. The cell organizes Academic Writing workshops in order to hone writing and analytical skills of students. The Cell attempts to cultivate an interest in research interest among students.
Staff Co-ordinator's
Dr. M. Janaki, Associate Professor, Computer Science
Dr. K.Geetha, Assistant Professor, Mathematics
Dr. A. Sudha, Assistant Professor, Bio-Technology

Objectives
The Entrepreneurship Development Cell has been set up in the College with the aim of manifesting the latent entrepreneurial spirit of the young students and to build Entrepreneurial culture among students. The objective of promoting entrepreneurship among the youth is to nurture a passion for self-employment. The Cell organize several entrepreneurship awareness programmes, hands on training and guest lectures by successful entrepreneurs.

Staff Co-ordinator's
Dr.SRP.Vijaya – Department of Commerce

Objectives
We aim to promote ethnicity amongst students by organizing and conducting various events.
Also celebrate the cultural diversity by nurturing the inner talent of students.
Organize cultural festivals which help our college in terms of recognition amongst other colleges.
To attain maximum visibility of our college by the events we conduct
To encourage and promote the talent of the students in our college
Staff Co-ordinator's
Ms.R.Sivagami – Department of Computer Science
Ms. I. Sherlin Sunitha Esther – Department of English
Ms. Ar.Kayalvizhi – Department of Tamil
Ms.R.Bhuvaneswari – Department of Biotechnology
Student Co-ordinator's
M.Manjuri – III B.Sc.,Physics,
S.Srinithi – II B.A.,English

Objectives of Youth Red Cross
To inculcate in the Youth of our country
Awareness on the care of their own health and that of others
Understanding and acceptance of civic responsibilities and acting accordingly with humanitarian concern, to fulfill the same
To enable the growth and development of a spirit of service and sense of duty with dedication and devotion in the minds of youth
To foster better friendly relationship with all without any discrimination.
Objectives Of Road Safety Patrol
To Increase and improve the measures of effectiveness of road safety Education and Training.

Staff Co-ordinators
Mrs.RSudha, Department of Commerce
Mrs SP.Kalaiselvi, Department of Mathematics
Student Co-ordinators
| | | |
| --- | --- | --- |
| P.Kamala Devi | II B.com | President |
| A.Mythili | II B.Sc Maths | Vice President |
| N.Keerthica | I B.A (Tamil) | Treasure |
Leo Club Objective
To encourage service minded students to serve their community without personal.
To create and foster a spirit of understanding among the peoples of the world.
To promote the principles of good government and good citizenship.
To unite the clubs in the bonds of friendship, good fellowship and mutual understanding.
Rotract Club Objective
To develop professional and leadership skills.
To provide opportunities for students to address the needs and concerns of the community and our world.
To provide opportunities for working in cooperation with sponsoring Rotary club.
Staff Co-ordinator's
Mrs. T. Mehataj, Ms. V. Shanmugapriya
Student Co-ordinator's
Leo club office bearer for the year 2019-2020
President – S. Muthulakshmi ( III B.Sc., Bio-Tech)
Vice President – V. Kalyana Sundari ( III B.Sc., Maths (A) )
Secretary – MR.Snega Sharmili (II B,Sc., EC)
Joint Secretary – R.Aarthy (II B,Sc.,Physics)
Treasurer – J.Amala Vetha Jhansi (II B.Com.,(CA))
Board of Members
1. A.Soundarya – III B.Sc., (CS)
2. R.Ramya – III B.Sc., (Micro)
3. P. Sakthi Abirami – III BBA
4. A. Kanimozhi – III B.Sc.,(IT)
5. S.Maheswari – III B.Sc.,Maths(A)
Rotaract Club office bearer for the year 2019-2020
President – A. Nandhini (II B.Com.,(CA))
Vice President – P.Shanthi (II B,Sc.,Physics)
Secretary –R.Sowmiya (II B.Com.,(CA))
Joint Secretary – P.Bhuvaneswari (II B,Sc.,EC)
Treasurer – R.Muthulakshmi (II B.Sc.,Maths(B))

Objective
To spread cognizance about environmental pollution and to reduce pollution in the College Campus
To utilize various methods such as posters, seminars, workshops, competitions, meetings etc., to create awareness among the students.
It is a forum through which our college students can reach out to influence, engage neighborhood communities to promote sound environmental behavior
To formulate and organize students' contribution for conservation of environment
Staff Co-ordinator's
Mrs.J.Jeba Mercy
Student Co-ordinator's
PM.Priya Dharsini
R.Kowsalya Devi

Objective
Institutional Social Responsibility is ardently committed to social responsibility to the society by adopting village and community services.
Its vision is to improve the quality of human life through promoting culture of social liability in society.
Staff Co-ordinator's
Dr. N.Alagumeenal – Department of English
Ms. R.Valaiyapathy – Department of Computer Science