University Education WordPress Theme - Smarty
About URCW
URCW is a continuation of the pioneering work of Dr. RM. Alagappa Chettiar who converted a mere shrub jungle of 1000 acres in Karaikudi into a galaxy of educational institutions in the 1950's.
Women today constitute more than half of the world's population but those entering into higher education and occupying decision-making positions of responsibility is relatively low compared to men. Educated women play an integral role in effecting social changes in our society today.
At Dr. Umayal Ramanathan College for Women our goal is to provide you a wide spectrum of academic disciplines and maintain a high standard of education. The College campus will provide an serene ambience that will be conducive for you to study.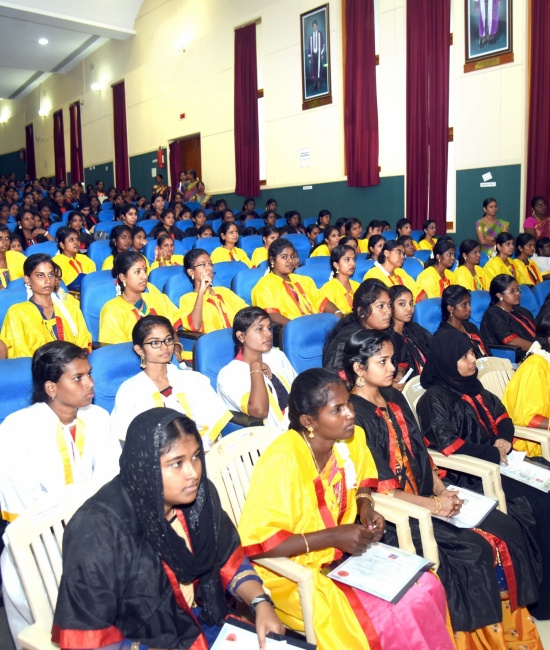 Research Courses
M.Phil COMMERCE
M.Phil COMPUTER SCIENCE
Alumni Testimonials
They also provide oppurtunities in many kinds of extra curricular activities.
Their guidance towards career helped me more in accomplishing my talents in my professional life and was very helpful to me.
I am thankful to all my teachers who have done a great job to lead success in my life.